Before just a few weeks ago, Stuart and Adrian Baker were perfectly healthy.

The inseparable couple had been married for more than 51 years and were living in Boynton Beach, Florida, in retirement. Neither of them had any serious health conditions.

Then in mid-March, they started feeling ill.

On Sunday, they both died -- six minutes apart -- due to complications from Covid-19, their son Buddy Baker said.

Stuart Baker was 74. Adrian Baker was 72.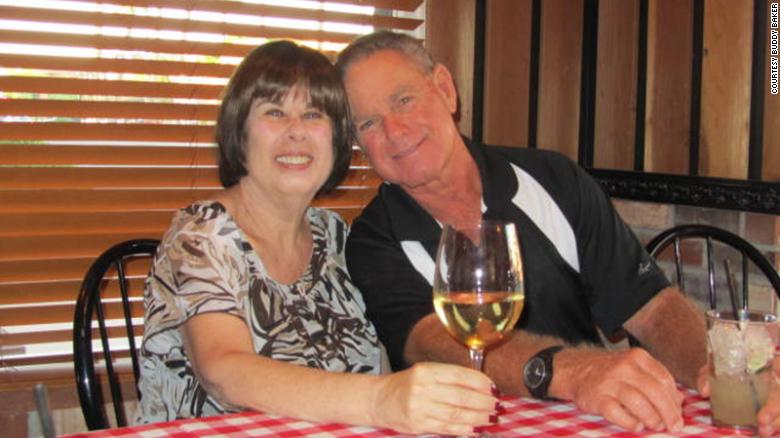 The three weeks from infection to death: About three weeks ago, Stuart and Adrian went to the doctor because they weren't feeling well, according to Buddy. They were eventually sent home.

A few days later, their symptoms still hadn't improved so their doctor recommended that they visit the hospital. They were also sent home and told to self-quarantine.

After a few more days, on March 19, they were told to return to the hospital. Baker's father, who had a fever and asthma, was admitted. His mother, who did not have a fever, was not.

On March 24, the hospital called -- Stuart had tested positive for Covid-19 and the doctor said it didn't look like he would make it.

Buddy and his sister decided to take their mother to the hospital as a precautionary measure. Within 45 minutes of their mother being checked in, the doctor called to report that her oxygen levels were very low.

Buddy said he and his sister decided to move their parents to hospice care at the counsel of medical professionals. His mother and father were moved to the same room and taken off ventilators to be comfortable. Within minutes of each other, they had passed.