Dhaka University (DU) authorities have chalked out elaborate programmes to celebrate Pahela Baishakh, the first day of Bangla Calendar 1426, on Sunday.
With the theme "Mastok Tulite Dao Ananto Akashe", DU Fine Art Faculty will bring out the traditional 'Mangal Shobhajatra' from its premises at 9am with a call for unity. DU Vice-chancellor Prof Dr Md Akhtaruzzaman will lead the procession.
At 8am, a musical event to be organised by DU Music Department will start at Battala in front of Arts Building on the campus.
The DU VC, Pro-VC (administration) Prof Dr Muhammad Samad, Treasurer Prof Dr Kamal Uddin, Art Faculty Dean Prof Dr Abu Md Delwar Hossain and Business Studies faculty Dean Shibli Rubayat Ul Islam will be present on the occasion.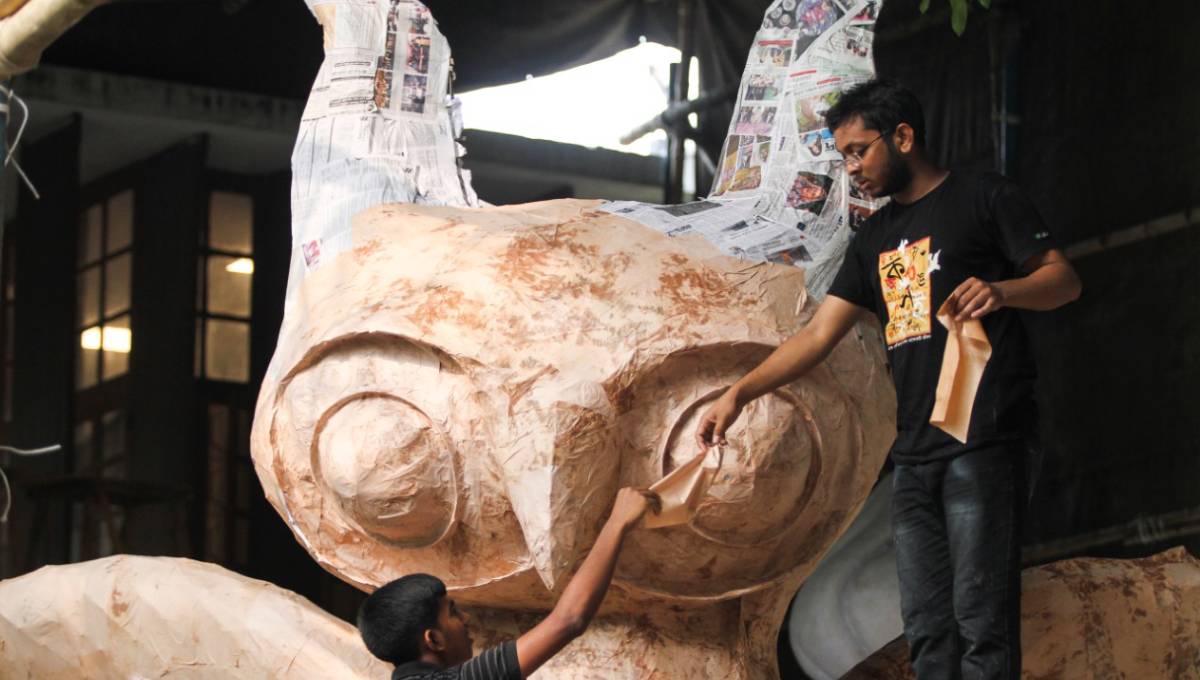 No vehicles other than those with DU stickers are allowed at the university from 7pm today (Saturday) and the movement of all kinds of vehicles will remain suspended on the campus throughout Sunday. Outsiders will not be allowed to stay on the campus after 5pm on the day.

DU Protector Prof AKM Golam Rabbani on Saturday said, "We've taken foolproof security measures to make the Pahela Baishakh celebration programmes a success."

UNB