Diplomats stationed in Dhaka and heads of some international organisations are in Sreemangal to spend some time in one of the most verdant places in Bangladesh.

Foreign Minister AK Abdul Momen is leading the delegation which left Dhaka on Friday morning. They will return on Saturday.

On the first day of the two-day tour, the diplomats visited Ispahani tea garden factory in Moulvibazar and witnessed tea processing, said a foreign ministry official. Each delegation member was given processed tea as gift.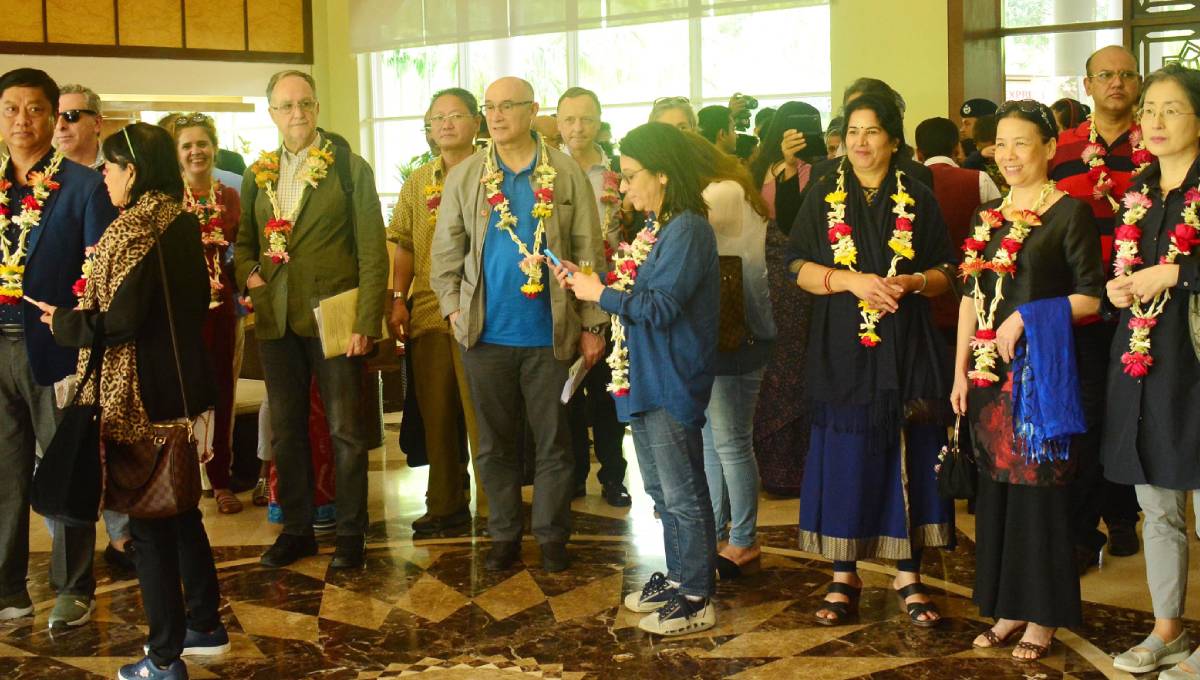 The delegation was given a warm welcome at Grand Sultan, one of the most famous resorts in Bangladesh. They also attended a cultural function there in the evening.

Foreign Minister Momen said that the purpose of the visit is to inform Bangladesh's foreign friends more about this country, its rich culture and tourism potential.

Some 57 members, representing 35 countries and seven international organisations, are part of the pleasure trip, said the foreign ministry official.

Source: UNB